"Triple Tiara Trophy" - Initial Sketches

Commissioned by the Canadian Thoroughbred Horse Society (Ontario Chapter) for a new triple crown race for fillys, hence the "Triple Tiara".

The process begins with Initial sketches done in my sketchbook for the which are to develop concepts and ideas. From here full scale renderings are made to present to the committee. The renderings are simple, full colour sketches to give the committee a clear idea of the various proposals.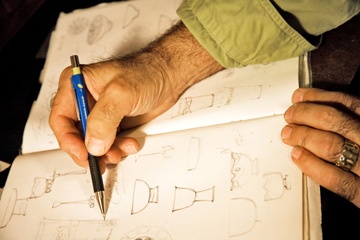 Initial Sketches